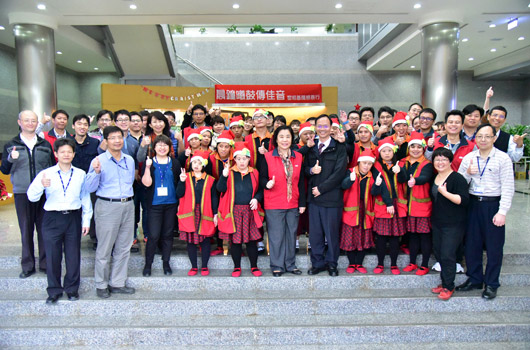 Corporate Social Responsibility
Since our inception, AMT has been committed to the values of cooperation, trust, and giving back to society, as well as caring for the underprivileged and disabled. We strive to fulfill corporate social responsibility and create happiness for our staff and the community.

Over the years, AMT has proactively provided material assistance to underprivileged groups. Our staff not only shares their knowledge and experience but also tries their best to care for and help underprivileged communities.
---
Caring for Indigenous Communities
Every year staff members representing AMT visit remote regions in Taiwan to donate rice or supplies to the underprivileged and provide aid for children's education. We travel to Keelung, Shenkeng, Taitung, and Pingdong to donate rice to poor families and the local indigenous communities and sponsor after-school programs in these areas so that the children can have a better future.
Charity for Schools in Remote Regions
At the end of the year, our staff contacts primary and secondary schools in different regions to identify the needs of underprivileged students in their schools. We donate to schools and children in remote mountain regions or areas damaged by natural disasters to alleviate the hardships imposed by their living conditions. In addition, we support student participation in much needed extracurricular activities including school soccer, tug of war, and judo teams by funding supplemental food and nutrition.
Corporate social responsibility is a cherished value in AMT's company culture. We hope to make a positive influence on our staff and society through our contributions to charity and community service.