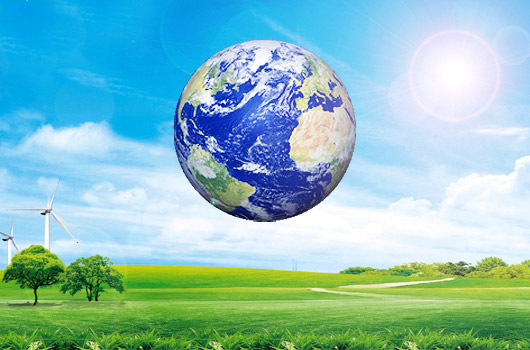 Environmental and Energy Policy
Implementing Energy and Environmental Conservation
AMT is committed to environmental conservation and the perpetuation of green energy. AMT's high quality products are produced with highly efficient and environmentally friendly manufacturing techniques. We are committed to corporate social responsibility and our obligation to the citizens of the world and hope to provide services to customers while enhancing the quality of the environment and reducing energy usage.
---
Our Commitment
Regulatory Compliance: compliance with energy and environmental protection ordinances and other relevant requirements.
Energy Conservation and Carbon Reduction: implement energy saving measures and reduce the emission of greenhouse gases.
Pollution Prevention: manufacture through a clean process to prevent environmental pollution.
Achieve Goals: provide resources to ensure the achievement of energy and environmental protection goals.
Green Design: introduce energy saving and environmentally friendly design during the manufacturing process and product development.
Green Procurement: select highly efficient, low environmental impact equipment and materials.
Continuous Improvement: continual review and improvement to enhance management system performance.
Sustainable Development: fulfill corporate social responsibility to move towards sustainable development.
Disaster Prevention: implement risk management to minimize the likelihood of disasters.
Health Promotion: prevent occupational diseases and create a healthy and friendly workplace.
Dignified Labor: zero tolerance for any form of unlawful workplace violations.
Full Participation: ensure employees and their representatives participate in the plan, do, check, and act (PDCA) processes of the security management system.
Green Power Mark
AMT purchases green power and has obtained the Green Power Mark issued by the Bureau of Energy MOEA to do our part for the development of sustainable energy. Green Power refers zero or near zero carbon emissions during the power generation process. Compared to other methods of power generation (such as coal power), it has a relatively low impact on the environment and can help us move towards a clean future.
Declaration of Conflict-Free Mineral Policy
As a facet of corporate social responsibility and in compliance with the D.F. Act and related requirements, AMT requests our suppliers commit to eschewing the use of conflict minerals from the Republic of Congo and its neighboring nations. Our No Conflict Minerals Policy is as follows:

1. Our supply partners must sign a declaration abstaining from the purchase of conflict minerals produced in conflict areas and will strive to require upstream and various raw materials suppliers to refuse use of conflict minerals from conflict areas through a letter of commitment.
2. To ensure the additional compliance of supply chain manufacturers with this policy, all material suppliers are required to fill out the Commitment to Prohibiting the Use of Conflict Minerals containing and concomitantly providing a list of minerals processing manufacturers to ensure that their products do not use any conflict minerals from aforementioned areas.

Remarks:
Conflict metals: Tantalum, Tin, Tungsten and Gold.
Republic of Congo and its neighboring nations: Angola, Burundi, Central African Republic, Republic of Congo, Rwanda, South Sudan, Tanzania, Uganda and Zambia
Our Environmental Commitment
AMT is committed to protecting human health and the environment. We are fully aware of our global responsibilities to the citizens of the world and pledge to protect our environment. AMT touch products have been certified to be free of hazardous substances and in conformity with the following regulations from numerous regions worldwide:
RoHS, Restrictions on Hazardous Substances.
EU 2011/65/EU directive (on electrical equipment for use within certain voltage limits); and Amended directives.
2005/618/EC, 2005/717/EC, 2005/747/EC, 2006/310/EC, 2006/690/EC, 2006/691/EC, 2006/692/EC, 2008/385/EC.
EU 94/62/EC Directive (on packaging and packaging waste standards).
EU 2006/122/EC, a PFOS directive on the restrictions on marketing and use of certain dangerous substances and preparations: perfluorooctane sulfonates.
EU REACH, Registration, Evaluation, Authorization and Restriction of Chemical substances, a new EC Regulation on chemicals and their safe use.
GADSL, Global Automotive Declarable Substance List.
SB 20/50, United States Electronic Waste Recycling Act of 2003.
CEPA 1999, Canadian Environmental Protection Act 1999.
South Korean Act for Resource Recycling of Electrical and Electronic Equipment and Vehicles.
Japan's Law for the Promotion of Effective Use of Resources.
JGPSSI, Japan's Green Procurement Survey Standardization Initiative.
SJ/T 113T3-2006, Standard of the Electronics Industry of the People's Republic of China on Requirement for Concentration Limits for Certain Hazardous Substances in Electronic Information Products.
IPC 4101B, Association Connecting Electronics Industries on Halogen Free Specification for Base Materials for Rigid and Multilayer Printed Boards.
JPCA-ESO1:2003, Japan Electronics Packaging and Circuits Association, on Halogen Free regulations.
IEC 61249-2-21:2003, International Electrotechnical Commission on requirements for properties of non-halogenated epoxide woven E-glass reinforced laminated sheets.
AMT confirms that all its products are in compliance with environmental laws and regulations, ensuring that our customers' products marketed worldwide do not come into conflict with various countries' respective local environmental ordinances. AMT will remain up-to-date regarding and comply with international environmental regulations so as to provide quality touch products that are safe and environmentally friendly.