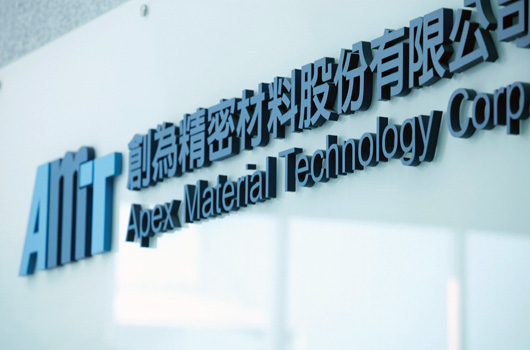 Company Mission & Vision
Founded in 1998, AMT is committed to the development and innovation of resistive and projected capacitive (PCAP) total touch screen solutions. From our headquarter in Keelung, Taiwan and subsidiary AMTouch USA in Milwaukee, Wisconsin, USA, and AMTouch China in Shenzhen, China, we design and manufacture advanced high-performance touch screens and touch controllers for industrial, medical, and commercial applications.
---
AMT is dedicated to quality. AMT's unique value lies in its ability to fulfill the diverse needs of customers. The high quality of AMT's products and the flexibility of our production are core competencies that help us maintain a leading position in the market. Whatever the needs of your project, we can build a custom solution for you.
AMT is in a class of its own. AMT simplifies your supply chain with our Touch Screen Display Solution (TDS) and open frame touch monitors while offering services including optical or air bonding and décor glass printing.
Furthermore, AMT's support and services team is a professional group with years of experience in handling a diverse client base. We understand the needs of customers and display our understanding and expertise in the products and services we provide.
Our Commitments
Customer satisfaction as a number one priority
Offer customers the most comprehensive range of touch screen products available
Produce products with the best materials to the highest standards of quality
Offer the best before sales and aftersales service and design support.
Our Market
Industrial.
Medical.
Transportation.
Outdoor application.
High quality, high specifications market.
In order to service customers across the globe, AMT has a worldwide distribution network. We are ready to share our experience and provide after-sales services to answer any questions customers may have regarding product features or integration so that our touch products can be used with ease in any environment.